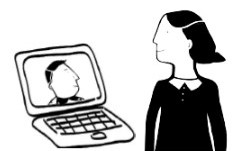 Current circumstances have forced a huge amount of people 'online' to perform their work, learn new skills and communicate with colleagues. And the online activity continues after work to stay connected with family and friends too!
React has oodles of experience working with a range of digital platforms and online tools. We're using what we've learned to help people be engaged and productive during these unusual times.
We are confident that when it comes to learning stuff online and building the high levels of skill and empathy needed to communicate with impact, our emotionally resonant approach is hard to beat!
Please click below for a summary of why you can rely on us to help you be successful right now.
Online and Virtual Services Brochure
---
Back to all articles